Corners often break and when they do, you can rely upon our supply of Supermarket Refrigeration Case Corners for Hussmann, Kysor Warren, Tyler and Hill Phoenix type cases. Made from extra strong materials (see below) our refrigeration case corners come in a variety of colors and sizes to fit all manufacture type cases. Easy to install and short lead-times. We stock what we sell.
ABS Plastics (Acrylonitrile - Butadiene - Styrene), ABS plastics provide a balanced combination of mechanical toughness, wide temperature range, good dimensional stability, chemical resistance, and electrical insulating properties.
Polycarbonate (PC) is characterized by excellent impact strength and high dimensional stability (PC is the material used to make bullet proof glass). In addition, PC has heat resistance, superb electrical properties, intrinsic flame-retardancy, and low water absorption.
CALL FOR VOLUME DISCOUNTS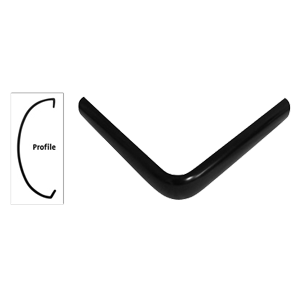 3″ 90 Degree Black Corner Use with B-FW-BLK-3-12 only For use on FW, FWG, FN and FNG Comparable to HUSSMANN #0465491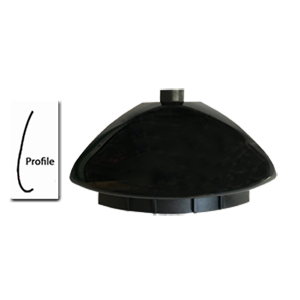 For use on LNG and LWG Islands with glass Comparable to HUSSMANN #392966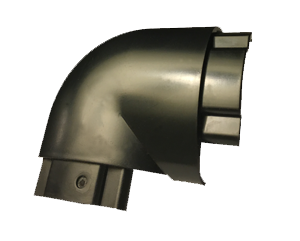 Left-hand handrail corner for use with H-FN-BLK-12; comparable to HUSSMANN #479337.