When you need to replace Supermarket Refrigeration Case Handrails for Hussmann, Kysor Warren, Tyler and Hill Phoenix type cases – you need your parts fast and you need them to fit! You can rely upon our refrigeration case replacement handrails to fit all your needs. Whether you need smooth handrails or handrails with price tag molding. We manufacture all replacement handrail parts including for D5X, M5, PW and P2 type refrigeration cases in a custom colors.
Call or e-mail us and we will assist you in selecting the right part for the job!
Polycarbonate (PC) is characterized by excellent impact strength and high dimensional stability (PC is the material used to make bullet proof glass). In addition, PC has heat resistance, superb electrical properties, intrinsic flame-retardancy, and low water absorption.
CALL FOR VOLUME DISCOUNTS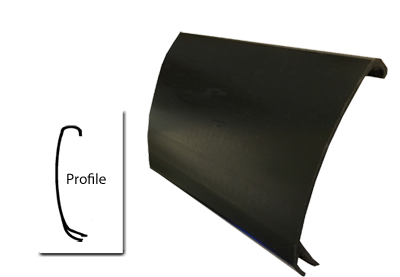 For use on: D5, M5, PW and P2; sold in 12 foot sections only; comparable to HUSSMANN #394063.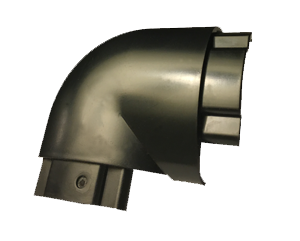 Left-hand handrail corner for use with H-FN-BLK-12; comparable to HUSSMANN #479337.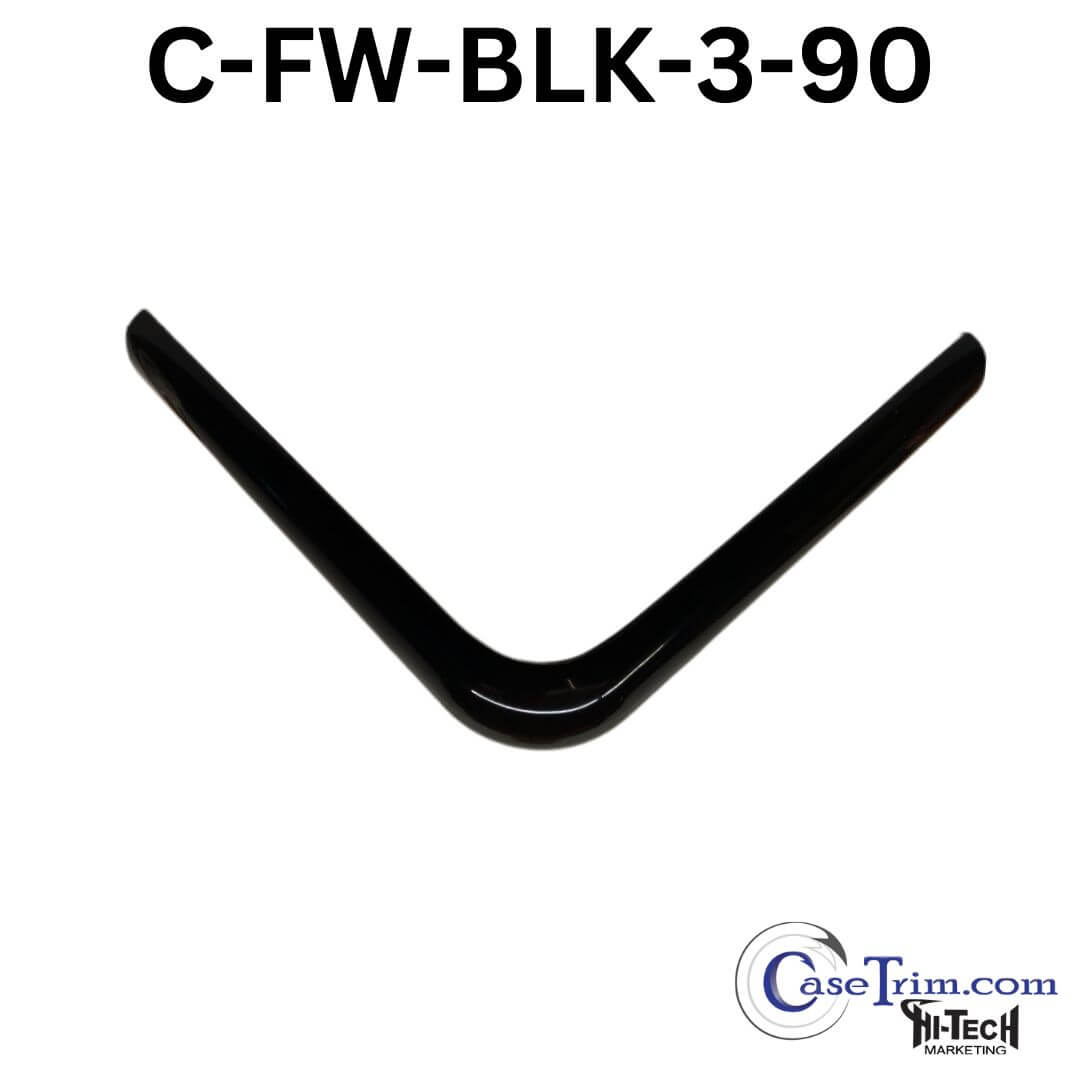 3″ BLACK 90 DEGREE LONG BUMPER CORNER Use with B-FW-BLK-3-12 only For use on FW, FWG, FN and FNG Comparable to HUSSMANN #0465491