Replace broken or worn Supermarket Refrigeration Case Bumpers on Hussmann, Kysor Warren, Tyler and Hill Phoenix type cases. We carry all manufacture type bumpers - for all refrigeration cases.
Bumper, handrails, corners, cart guards and retainers - we have a great selection and short lead time.
Polycarbonate (PC) is characterized by excellent impact strength and high dimensional stability (PC is the material used to make bullet proof glass). In addition, PC has heat resistance, superb electrical properties, intrinsic flame-retardancy, and low water absorption.
CALL FOR VOLUME DISCOUNTS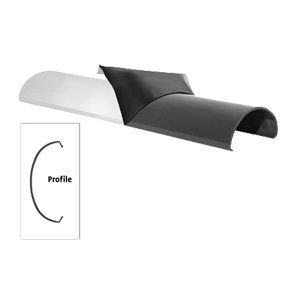 Sold in 12 foot sections only (Comparable to HUSSMANN # 381728)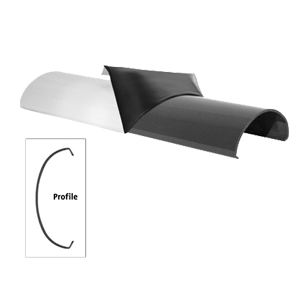 Sold in 12 foot sections only (Comparable to HUSSMANN #464123)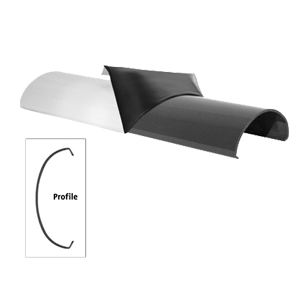 Sold in 12 foot sections only (Comparable to HUSSMANN #381686)